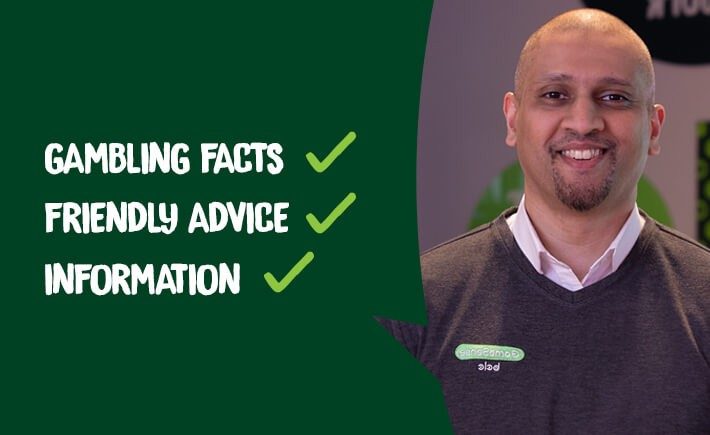 Keep gambling fun

Although casinos are temporarily closed, many players are connecting with GameSense Advisors through online chat or by phone. The best part? These trained specialists are there to talk about everything gambling-related from how the games are played, the odds of winning, or where players can find free, confidential support. 
So, why do players often connect with a GameSense Advisor?

To find balance
When players spend more time gambling than intended, it can become frustrating. That's when connecting with a GameSense Advisor can help.
To keep gambling fun, a GameSense Advisor can help players understand healthier ways to balance gambling with other activities; going for walks with a friend, reading, or even watching a movie are great and easy ways to take a break.

Some players have shared that, at first, they weren't sure about reaching out to a GameSense Advisor, but once they did, they were happy with the conversation and the support they received. Not only did they learn more about why finding balance with other activities is so important, but just having a friendly conversation with a real person made them feel more informed about their gambling decisions. 

To learn about the games

It's easy to know what games are available, but how they're played, the odds of winning (and losing), randomness, and more aren't always so easy to understand.
A quick call or online chat with a GameSense Advisor can help clear up any questions about the concepts behind the games or what it means when the house has the advantage—from learning the basics to understanding the concepts, a GameSense Advisor can help players better understand the games they want to play, so it can remain fun, healthy, and entertaining.
To learn where to find free, confidential support
It's easy to get caught up in the moment and go over your entertainment budget, spending more than you intended—a situation that can make players feel stressed out and alone.
Thankfully, GameSense Advisors are available by phone or online chat, so players never need to feel like they're alone. Reaching out for support can be difficult, but many players say they're often glad that they did, because the GameSense Advisor they spoke to were empathetic, patient and understanding, as they listened and helped callers find the support they needed.

In fact, many players might not be aware that GameSense Advisors are trained specialists who can also offer assistance and referrals to free services, such as counselling, or they can recommend a break from gambling and help players understand more about the Voluntary Self-Exclusion program.

Looking to connect with a GameSense Advisor?

Casinos might be temporarily closed, but GameSense Advisors offer two easy ways to connect. Whether asking how an online game works or looking for more support:
Call BCLC's Customer Support Centre toll-free at 1-866-815-0222. Advisors are available every day from 8 a.m. to 12 a.m. PST.
Use the Live Chat function on PlayNow.com.