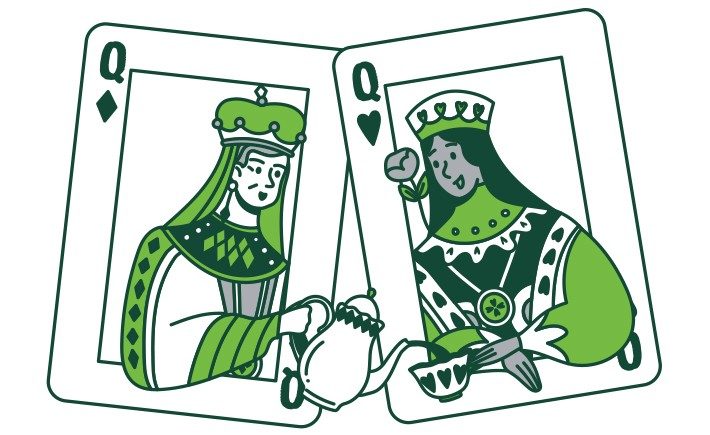 Everyone needs a break, even you
When you balance gambling with other activities, it gives you a chance to reflect on your wins and losses.
Taking breaks while gambling is always a good idea. Why? Because your mind, body and wallet have their limits. And while gambling can be a great source of entertainment, it's good to know when to fold 'em. There are plenty of reasons consider other activities you enjoy, because shifting gears can help keep you refreshed both physically and mentally.
So, how do you keep gambling fun?
1. Go with friends
Friends are great at keeping us accountable. Plan a night out that involves some fun at the casino, but with dinner or movie plans, too, it'll be easier to step away from the game when your friends are ready to go.
2. Set a time limit

It's easy to lose track of time when you're not thinking about it. Set the timer on your watch or smartphone to go off after a certain period, and when it does, it's time to change it up.
3. Set a budget and stick to it

Consider how much money you're willing to spend—and lose—and leave the credit and debit cards at home. Once you're out of cash, you'll have no other choice but to get up and choose to do another activity.
4. Discover other entertainment at the casino

Casinos are fun, social places. See a show, visit the restaurant, or check out the GameSense Info Centre.
5. Do a wellness check

How are you feeling? Hungry? Thirsty? Tired? Checking in with yourself is a great way to reassess how you body and mind are feeling. Listen to yourself; it could naturally be time to take a break and find a snack.
Need more information or help?
Visit a GameSense Info Centre, where a GameSense Advisor can give you even more tips on taking a break, things to do, and so much more. 
Concerned about your gambling? Contact the BC Responsible and Problem Gambling Program by calling the BC Gambling Support Line 24 hours a day, seven days a week at 1-888-795-6111.