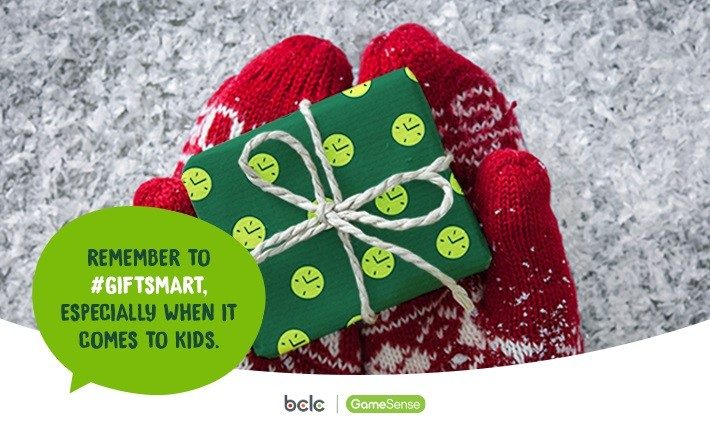 A joy to give, but not for kids 
Giving kids lottery tickets may seem harmless, but research has shown that many adults with gambling problems started to gamble as young as 10 years old, which could include Scratch & Win tickets. Of the many risk factors associated with problem gambling, gambling at a young age is one of the most significant.
Top 10 #giftsmart ideas for kids

As the holiday season approaches, we're reminding shoppers to think twice about whose stocking they might be stuffing with lottery tickets. You wouldn't give your car keys to a toddler, would you? Scratch & Win tickets are no different—they're for adults 19 years of age and older. 
So, if one of your holiday traditions is putting Scratch & Win tickets in your kids' stockings, it's time to replace that tradition with one of these great ideas instead:
1. Retro games like Rubik's cube, yo-yo or puzzles
2. Play-Doh, modelling clay or Silly Putty
3. Crayons, markers and activity books
4. Gloves, hats, scarves, sunglasses, or fun socks
5. Mini LEGO kits, toy cars, dolls or bouncy balls 
6. Gift cards to their favourite online toy or book store
7. Skipping rope, sidewalk chalk or bubbles
8. Subscription to a kid-friendly magazine or Disney+
9. Water bottle, candy, chocolate or gum
10. Tub markers, bath fizzies or fun soap
There are so many traditions that make the holidays special. Be #giftsmart this season and don't give Scratch & Win tickets to kids.